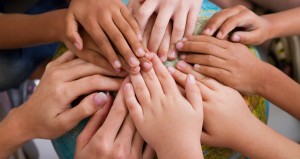 Latino Leadership is Central Florida's most established grassroots Latino organization dedicated to improving the outcomes of Latinos in Central Florida, therefore positively the community as a whole.
Latino Leadership began as a voter registration project in 1999. In order to address pressing needs in the community, the organization evolved over the years into a community-based, grassroots organization geared to "Reaching Out To Our Community Through Knowledge". Incorporated in 2001, Latino Leadership works daily to achieve its mission. Using knowledge as its principal tool, Latino Leadership is able to provide timely and culturally-relevant programming.
Latino Leadership's mission is to guarantee the welfare of our children by helping to create a model, strong, and vibrant Hispanic community through leadership development and empowerment, education advancement, and economic community development.
In 2011 alone, Latino Leadership provided one-on-one services to more than 3,080 individuals; including educational and high-need services. As a result of working diligently in the Central Florida community for more than 14 years, Latino Leadership has gained a 'seal-of-approval' from the community, supporters, and stakeholders. This exhibit of trust has been instrumental in gaining access to families in the community that require the organization's assistance.
Latino Leadership is an important piece of the service provider network in Central Florida. Latino Leadership has strategic initiatives that align with its mission. As a United Way 2-1-1 referral organization, the bulk of Latino Leadership's daily work is committed to improving the outcomes of the community through social enrichment and referrals. In 2013, Latino Leadership established the Healthy House, Happy Home program and has to date rehabbed and sold 11 properties increasing property values.
In April 2015, Latino Leadership inaugurated Santiago & Friends – Family Center for Autism. Santiago & Friends – Family Center for Autism's mission is to provide culturally responsive, family centered interventions for individuals with autism spectrum disorders through the services of early intervention and behavior analysis.
In October 2015, Latino Leadership opened the doors to Once Loved Again – Resale Boutique a vocational training program for adults with autism. Participants of the program receive social skills and employability training.