Parents are always going to be our students' first teachers and they are always going to be our students' most important teachers. – Secretary of Education Duncan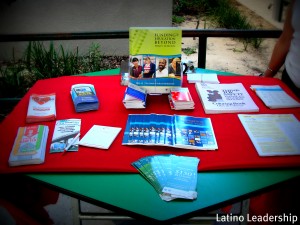 Latino Leadership has established the Latino Leadership Parent Resource Center to provide empowerment opportunities for parents in Central Florida. Through the PRC, Latino Leadership provides one-on-one counseling on school choice, parent workshops on the importance of parental involvement, and advocacy opportunities for parents in Central Florida.
The Parent Resource Center provides the following services:
Assistance to parents in learning about, understanding and matching the program and school choices that are available in their district and in the state which can meet their child's educational needs.
Training and development for parents in areas that help them better understand and deal with the challenges that their children may experience in school and in learning.
Programs for parenting skills, life skills, health and welfare skills, and more.
Workshops, technical assistance, hands-on training, and professional growth opportunities for district administrators, public school administrators, teachers, parent and community liaisons and specialists.
Assistance to school districts and school choice stakeholders.
Public school choice information, resources and best practices.
Get Involved! Parents are the best advocates for their children.
The Parent Resource Center is located at Latino Leadership's office:
8617 E. Colonial Drive
Suite 1200
Orlando, Florida 32817
Walk-ins Welcome
For more information call: 407-895-0801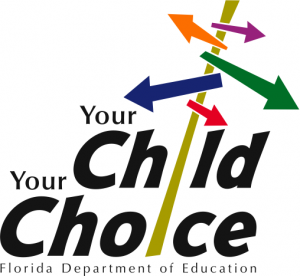 Latino Leadership understands that the School Choice process is daunting. We've compiled information to help you and your family navigate the Voluntary Public School Choice system.
Know Your Choices
Parents, students, educators and community partners can find specific information with actionable solutions and suggestions on how to participate in the enhancement of the educational experience for Florida's most precious resource – our children. Choose the Resource Center link to find a location near you!
Florida School Choice FAQ's
Have general questions on school choice? Interested in learning more about charter schools, home education, McKay, and more! Click here.
Florida Leading the Nation
Florida is leading the Nation in school choice options. Florida's A+ Education Plan was the impetus for policies and programs that thrust Florida into the spotlight as a national leader in providing parents and  students with a wide array of school choice options directed to meet individual learning needs and styles. Click here to learn more.
General Resources By County
Counties must abide by key rules regarding Voluntary Public School Choice. By subscribing to these rules, school districts can provide voluntary public school choice programs that guarantee diversity within all schools of choice, permit student choice and contribute to school improvement. Click here to learn what your county is doing in regards to school choice.
Understand the Lingo
Often wonder what that alphabet soup really means? Have term that you are unsure of? Check out the School Choice glossary for a list of words that are often used by schools and educators. Click here.
Orange County Public School Choice
Orange County is a state leader in school choice. For information specific to Orange County, click here.